One Hundred Horizons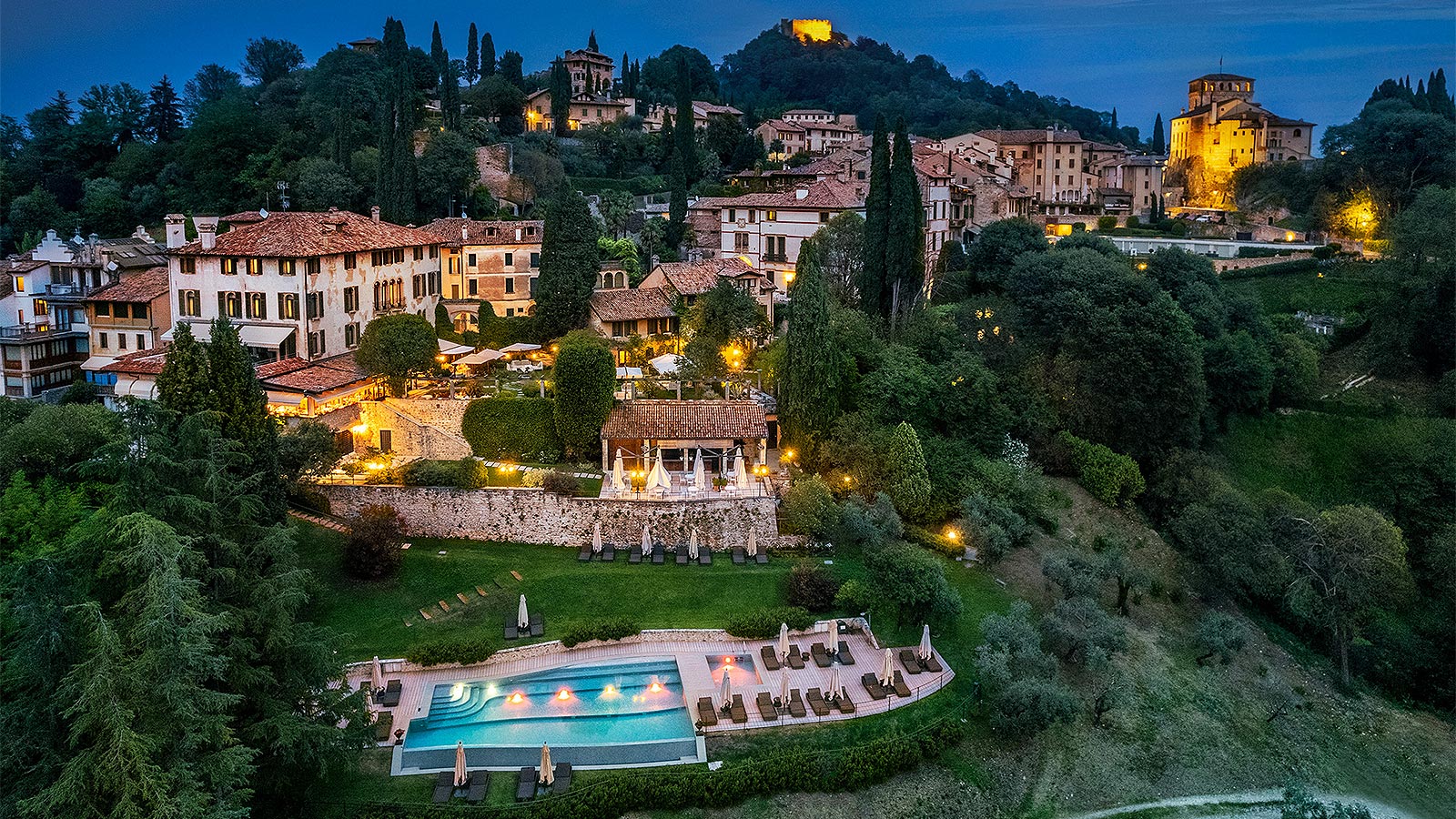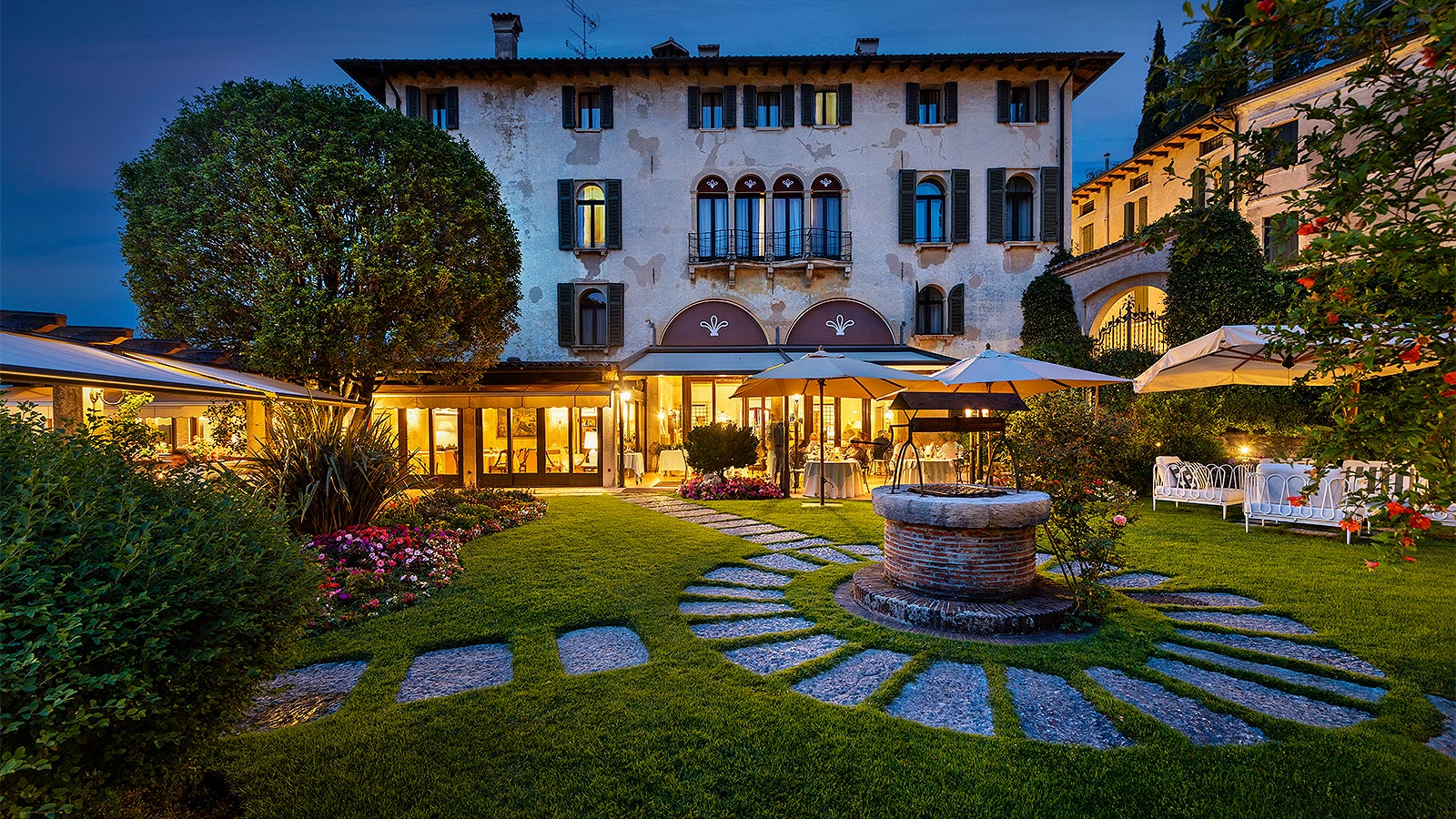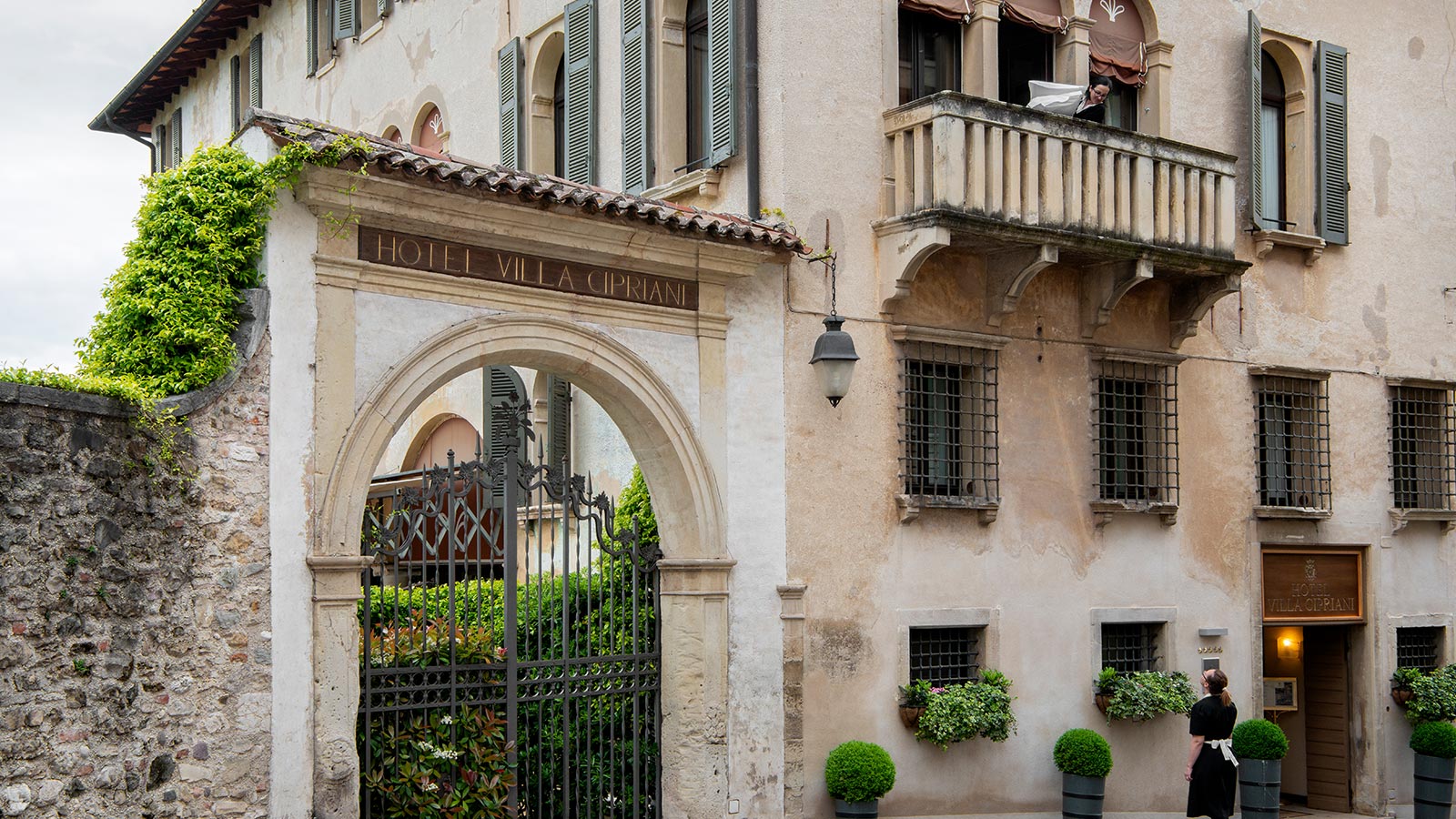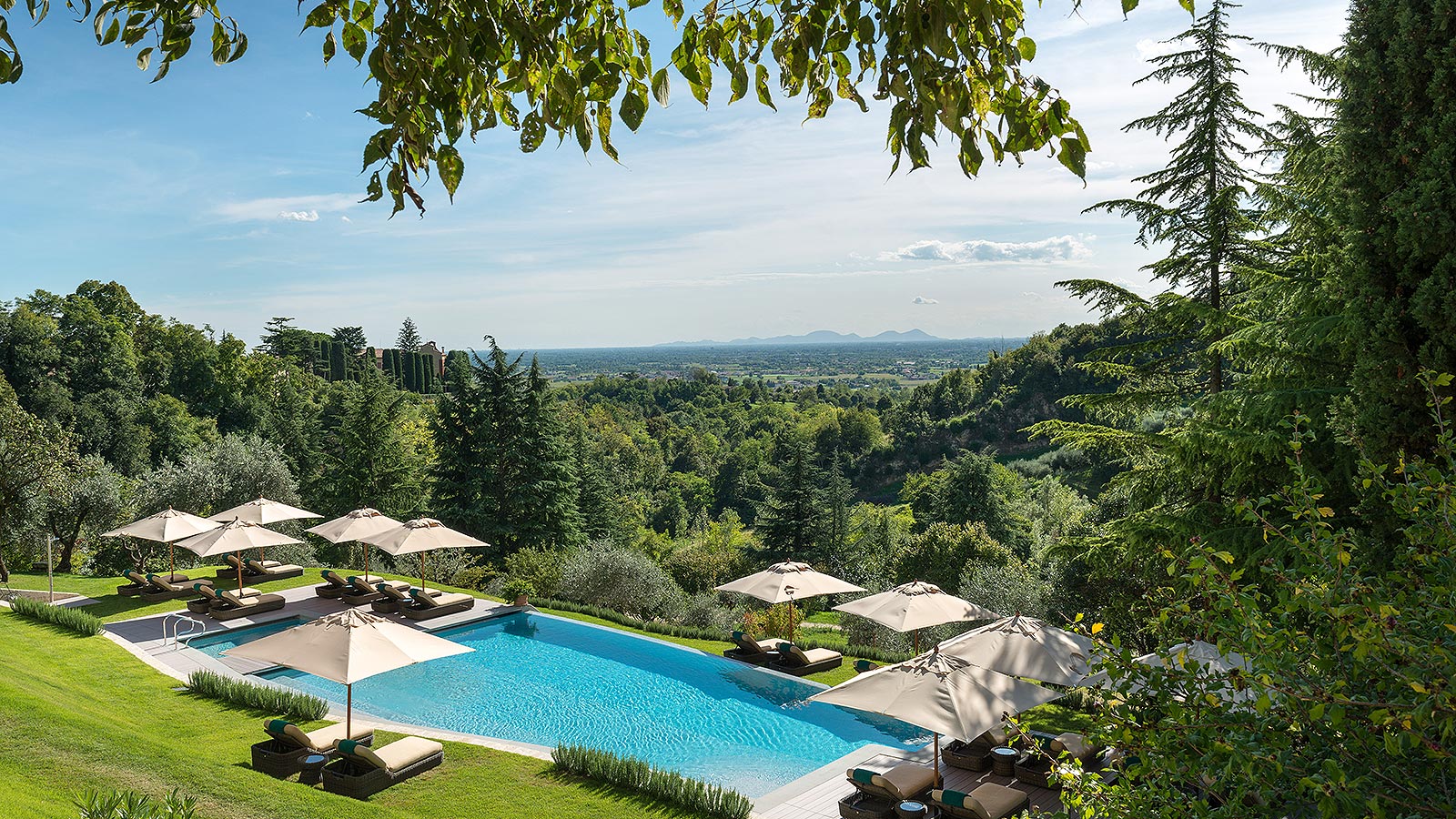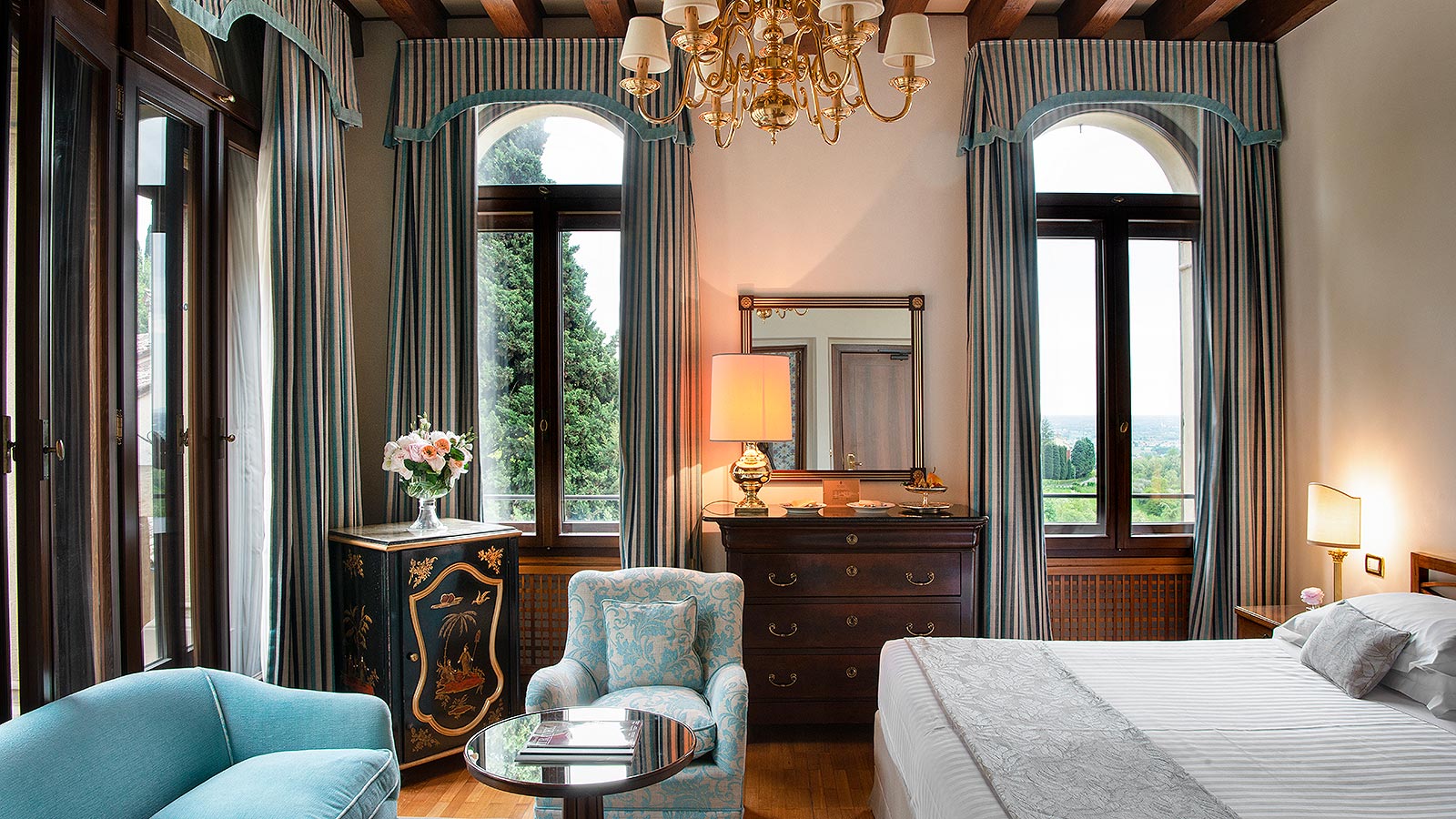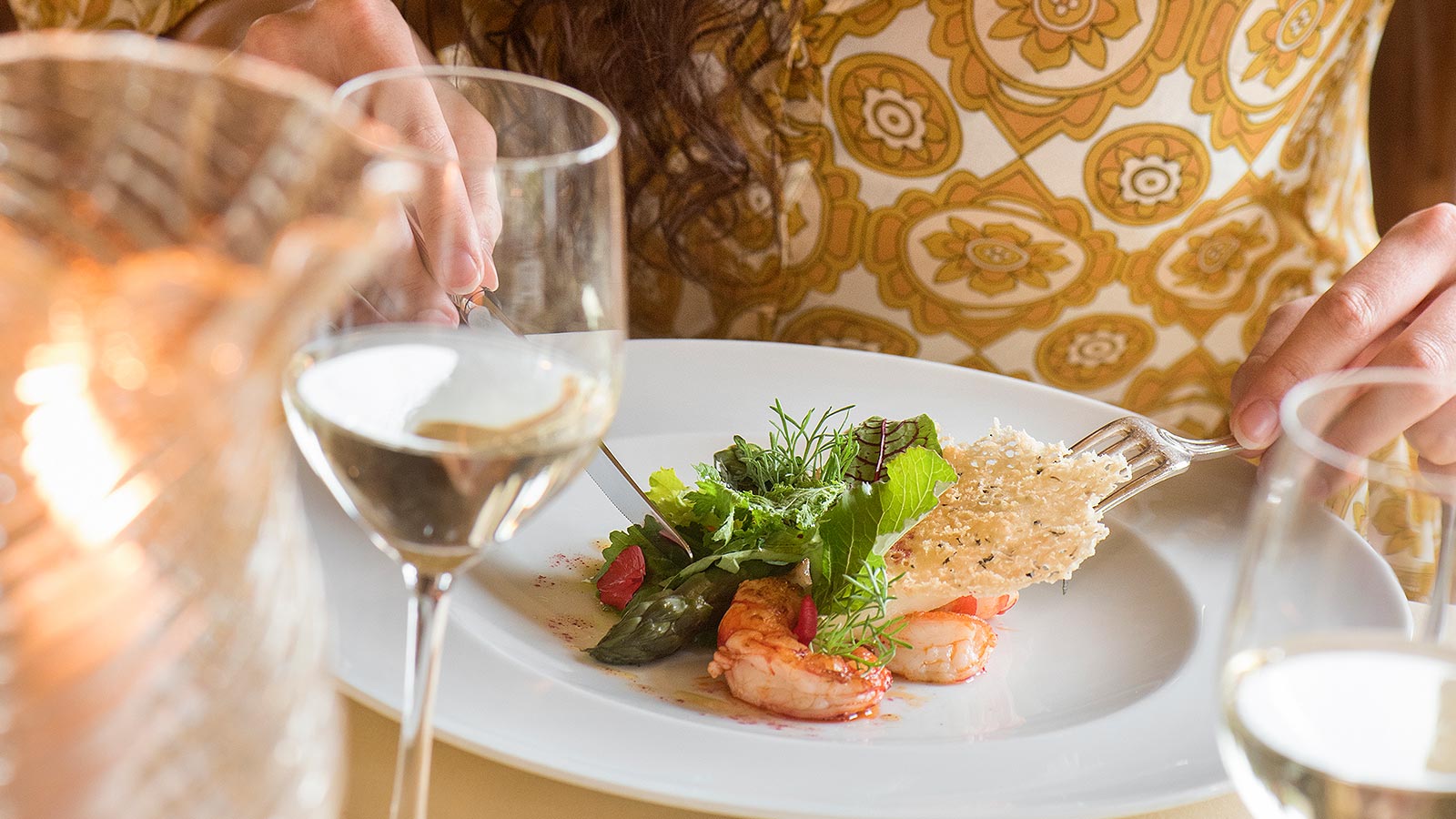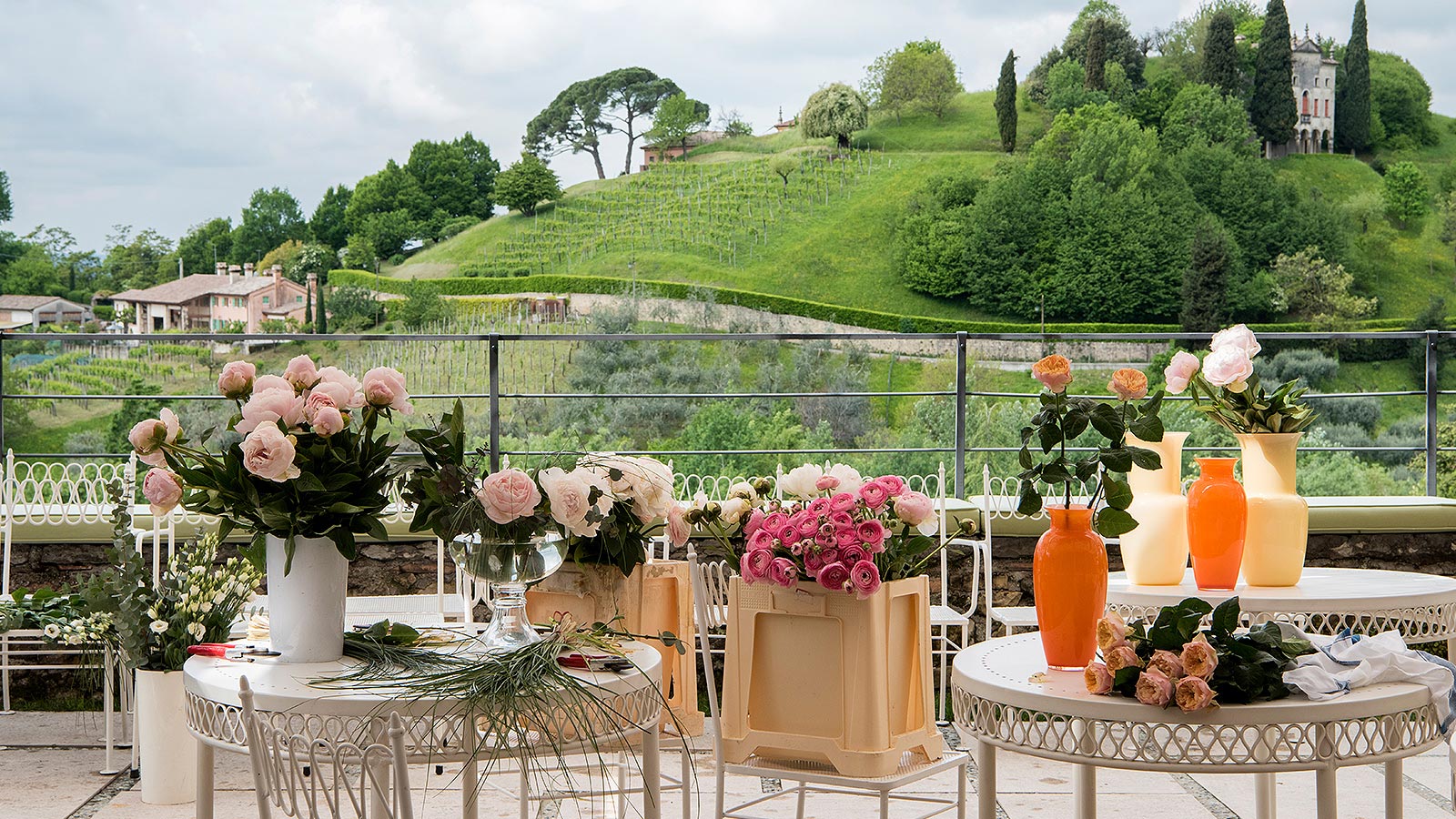 Hotel Villa
Cipriani in Asolo

Welcome
Just a few steps from the heart of the walled town of Asolo, with its outstanding feature as a noble country residence, Villa Cipriani is the ideal destination for a holiday filled with tranquillity and wellness. Our guests will find the perfect combination of elegance, hospitality, and attention to detail, in a timeless atmosphere.
The heart of Villa Cipriani is its famous garden that changes colours with the seasons: invaded with tulips in April, a cascade of fragrant roses in May and gradually alternating scents, like the unforgettable olea fragrans, and colours as the months pass. Then there is the imposing persimmon tree in front of the terrace featured in the garden in the winter months.
The Villa has always been a destination for illustrious guests such as the Queen Mother of England, Prince Phillip of Edinburgh, Juliana of Holland, Albert of Monaco, and actors such as Marcello Mastroianni, Vittorio de Sica, Orson Welles, Peter O'Toole, Catherine Deneuve, Kim Basinger, Sharon Stone amongst others.
Names leaked through the thick web of privacy, a prerogative of the hotel to protect a tranquil weekend, romantic interlude, or a holiday enjoying food and wine.
Hotel Villa Cipriani features 28 rooms and suites divided between the Villa and the Casa Giardino, all stylishly furnished with pieces of local craftsmanship. Exposed beams, parquet floors, and bathrooms adorned with flowered tiles from Vietri sul Mare.
The restaurant and the American Bar are open every day and offer an elegant atmosphere for dinner and a relaxed ambience for lunch, with a splendid view of the surrounding hills and plain.
Dive into the beautiful panoramic infinity pool, enjoy a cocktail in the flower garden, or relax with a rejuvenating treatment in the Sothys wellness centre: a pure wellness holiday at Villa Cipriani.